Summer Essentials for Efficient Functioning of Your Beautiful Self
This summer season, certain products really fly off the shelves. It's called,
seasonal demand.
Unlike Christmas where almost every product in the market ( since everything can be considered gifts ) are almost sold out, selected items only apply this summer season - the relevant products to protect us from the sun, and at the same time, help us make the most out of the wonderful gorgeous sunny season.
Yes, the sun is making its way into the limelight again, slowly giving us the boost of sunshine that we deserve, lifting our moods, but sometimes, giving us too much "glares" and leaves us burned.
Here is my must-haves for summer to be able to stay beautiful, and impossibly gorgeous, under the sun :)

SKIN
SPF : Nothing beats SPF. It protects our precious skin from the harmful rays of the sun. It's totally cool to be tanned, but never cool to get burned. Remember, the ozone layer's in grave danger right now, and we might want to live longer by staying away from the number one possible cause of skin cancer. Live long, because you're beautiful! =)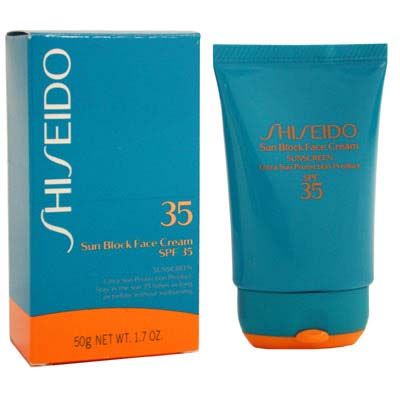 Shiseido's got the best sunblock for the face. It's light, and it doesnt clog your delicate pores!


COOLING FACE WASH : I'm a huge fan of minty things. With the icky days ahead, when all you can feel is your skin sticking just, everywhere, your skin deserves to relax, and feel some freshness, and relief, by a truly cooling facial wash. Hmm...wonderful! =)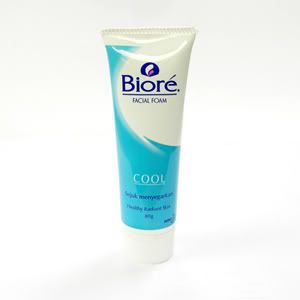 Biore Cool -
my teenage whim! It really, really refreshes the skin after or, in between an icky, icky day! :)
THIS SUMMER SEASON, SAY NO TO :


ALCOHOL-BASED TONERS
. They will definitely
burn
your skin, don't you want to become a
barbeque stick
?
Tender on the inside (yes, inner skin hurts too ) , but definitely charcoaley-burnt on the outside ( looking this way definitely HURTS TOO! ).

Remember what happens when alcohol reacts with anything really warm? It ignites fire! The same will happen to your skin if you try to do that. I had a bad experience with that during my ignorant years - I was in swimming team, and after swimming, I yearned to get rid of all the dirt from my face from the pool, so I used an alcohol based toner since I believed alcohol really cleans. Ouch, the effect was horrible. My skin reddened, peeled, and felt awful. So don't ever do this.
BODY

Lotion
- Keep your skin hydrated this summer season! Although it feels icky when you apply this in the morning, try to apply it in the evening, to nourish your skin! :)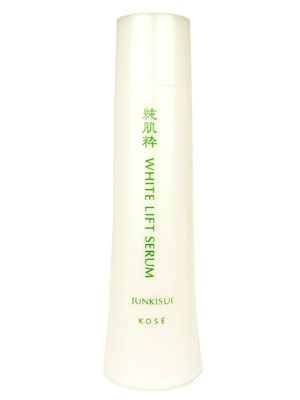 Kose Junkisui White Lift Serum
A cooling, watery skin hydrator! :) Smells like mint! :) Also firms the skin:)


SPF - Body-SPFs are great , because they help you sport a tan, but protect you from the bad effects of staying long under the sun. There are also cool self-tanners there that you can pull off this really sexy tanned looked without trying too hard to get a tan from the sun. The sun isn't the only source of beautiful tans, y'know :) Science, is just, wonderful :)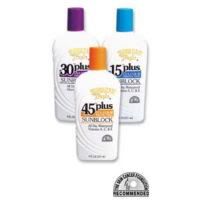 Hawaiian Tropic products are proven to have great sunblock/suntan lotions!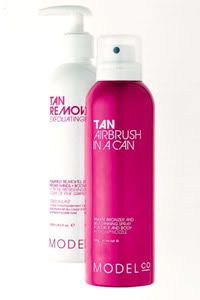 Sport a flawless, airbrushed tan with ModelCo airbrush in a can

SUN RELIEF SPRAYS
Soothe your skin with the best products in the market that gives comfort to your burned skin, if damage has been done :)

Clarins After Sun Soothing Gel
Best for tender, burnt skin. Soothes those pains away like a cool breeze :)

COOLING BODY WASH

Ah....there goes my favorite again! After a long icky icky day of work, or play, don't forget to take a shower! Grab the most
minty
-flavored body wash that you can get and bathe in utter luxury! I found this really neat body wash that just does the trick! I step out of a shower with a minty aura! :)
Kose Junkisui Pure Body Wash
Ahh...is it evident? I am addicted to Kose Junkisui. I step out of the shower, with a minty minty aura! I love, taking a shower after an exhausting day at work. :)

HAIR
As the cliche goes, our hair is our ONLY crowning glory that we can ever have. Believe it or not, it protects us from the sun, too! So, let's give our hair some tender lovin` and protection!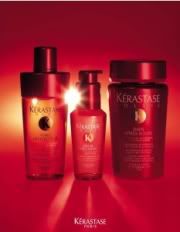 Kerastase Soleil Set ( perfect for colored, and sun-drenched hair )
Includes : Bain Apres Soleil *repairing hair bath*, Voile Protecteur ( a leave-in light fluid for protection against the sun ), Serum Apres Soleil ( serum with Vitamin E to help nourish hair )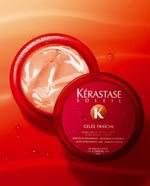 Gelee Fraiche or Creme Richesse ( any of the two )
This is one cool masque. Intensely conditions the hair that is sun-damaged. I've been using this lately, in fact, everyday, and I love how it makes my hair really soft and smooth! :)

Hair Care Tips :
- For chemically treated hair, this is danger season for you ladies and gentlemen. Be it coloured , rebonded, permed, or whatsoever chemical treatment undergone. The sun, certainly reacts with chemicals in your hair, and makes it even drier, or more damaged. The quick fix to this, is getting some amount of SPF ( well, you can get them in your lotion, or gel, gel would be better ), put it in a sprayer, and dilute in very clean water, then spritz to your hair. Voila! instant hair-SPF
Try Bobby Brown's Leave In Hair Conditioner with SPF! :)

- Dry hair certainly gets the most damage this season. Dry hair becomes drier with the intense heat! Please do not, forget to moisturize your hair, doubly! Make it thrice a week hotoil! hehe :) I mean home-hotoil! :)
Garnier Fructis 3-Minute Masque
We all need masques! Try this! :) Oooh.I wish we had them here!!!

- This sizzling summer season, steer away from styling products. They're mostly alcohol based. Refer to my previous mention on alcohol based toners. The effect would be on your hair!


COLOR

1. Don't forget! Even makeup, has SPF!!! Go get these foundations/powders and lippies with SPF! :)
Bare Escentuals Mineral Foundation with SPF 15
I'm too smitten about this new discovery of mine - mineral makeup that glides to the skin perfectly, and flawlessly! I'll tell you more about it, next time! ( this is WORTH one entry! )
MAC Tinted Lip Conditioner with SPF 15
Love your lips , moisturize, & protect them with lovely shades, too!
MAC is the best, in terms of producing lip products, for me.

2. Get that fabulous glow on the beach, or just walk around like a sun goddess. The bronzer, is the "it" makeup piece, this season! :)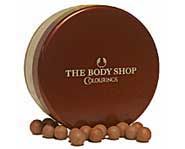 Nothing Beats the Body Shop's wide range of bronzers! :) This one's a favorite:)
So, really, don't fail to enjoy your summer season, arming yourself not only with protection and glamour ( thanks to me, ), but with a great smile as well! :) Summer memories are mostly cherished for the sun shine with our happy smiles :)